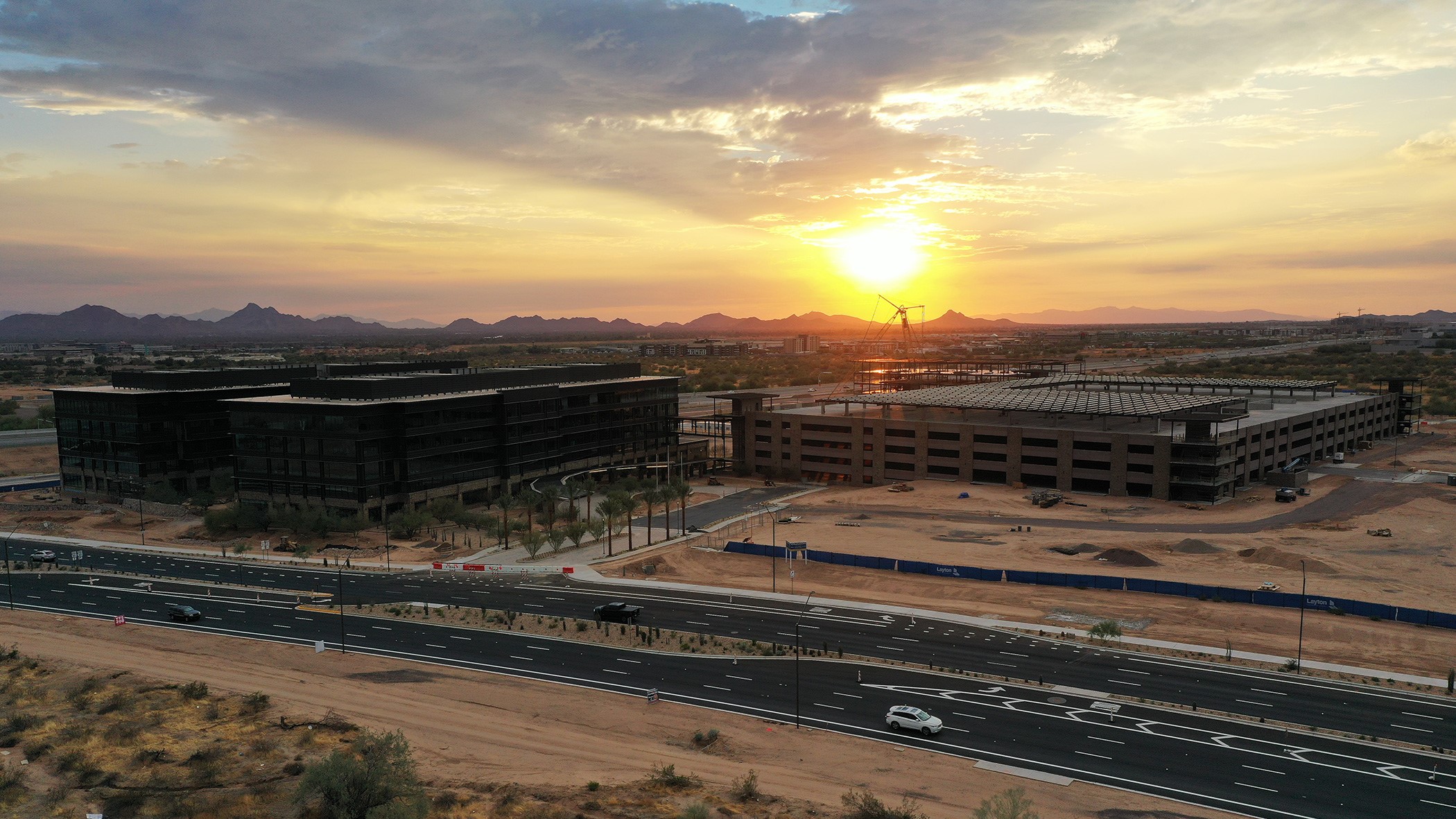 Steel Services
Pre-Construction Services
---
Triad Steel Services goal is to reduce your overall risk through our proactive approach of up-front planning, value engineering ideas, and strong teamwork attitude. We believe being a fabricator is only one piece of the puzzle. Triad provides services from the conception of the project through its completion, and we bring together all the parts and pieces to ensure a successful end result. Repeat business is the key to our success! Triad's customers trust our knowledge of the market place and know they'll receive a quality estimate, with a well-defined scope of work, or an accurate and realistic budget to help them to move forward with their project.
Design Collaboration
Triad Steel Services = Team Player
Triad Steel Services promotes early collaboration with the design team to offer ideas to meet the project's design, cost, and schedule objectives. We combine our skills and experience with true innovation to bring the highest levels of efficiency and quality to each and every project.
Budgeting
One of the most challenging aspects of any project is determining costs, so a concept can be turned into reality. Triad's highly experienced pre­-construction staff will assist you in developing a realistic steel budget that you can take to the bank.
Value Engineering
The Triad team uses it's many years of experience to develop good solutions and provide our clients with the benefit of our knowledge. Triad Steel Services is in the forefront of technology and construction trends, providing alternative design connection options to reduce cost and enhance the constructability to meet the project's schedule and quality.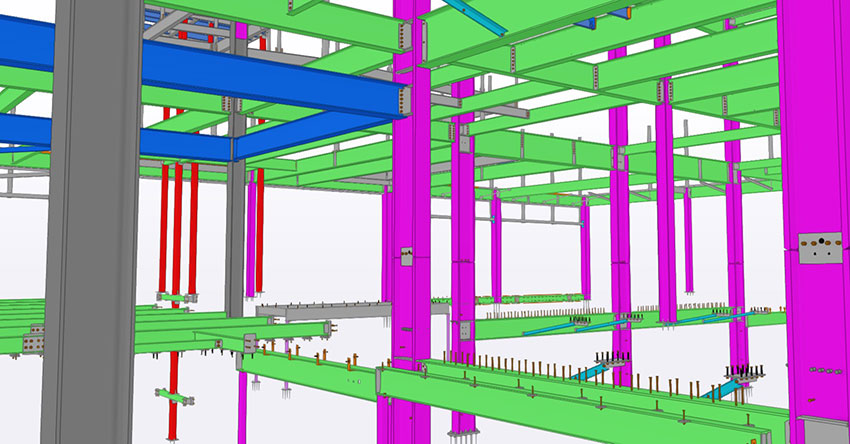 Building Information Modeling (BIM)
---
Our detailing software produces 3D models and we use Navis Works software for importing our detailer's 3D models. Triad Steel Services is a strong advocate of the Building Information Modeling (BIM) process and we participate in pre-construction coordination efforts and clash detection during the project.
Construction Services
---
During the construction phase, Triad Steel Services provides the highest standard of service every step of the way. From complete and on-time shop drawings and 3D models, to quality fabrication and erection. We represent the solutions to your typical project challenges.
Planning & Scheduling
With up-front planning and in­ depth scheduling of our tasks, you can be confident in our ability to support your overall project schedule. We recognize that we're always on the "critical path", and that other trades are counting on our commitment to meet or beat the schedule. You can be assured that we're motivated and ready to succeed on the steel portion of your project.
Project Management
Based on the complexity and size of the project, Triad Steel Services dedicates on-site supervision to ensure coordination and rapid response to issues. We have the skill and experience to meet project demands and anticipate issues before they become problems. Our project management philosophy is to be available to ensure our scope of the project is completed seamlessly and to the highest level of quality.
Fabrication
Triad Steel Services is known throughout the Southwest for top quality fabrication. Triad is an AISC certified fabricator. In addition, we are approved by the City of Los Angeles, City of Phoenix, and Clark County, Nevada to provide our customers with additional assurance and confidence in our fabrication capabilities.
Safety
---
Triad Steel Services implements a comprehensive safety and risk management program that includes both internal shop safety and external job site safety. We collaborate with a Risk Management and Safety Consultant lo keep our employees working safely. Our consistently low Experience Modification Rate (EMR) is the result of Triad's commitment to safety, which means lower insurance costs and savings that can be passed on to our customers. As part of our "above and beyond" safety focus, we employ a 100% tie-off policy on all projects.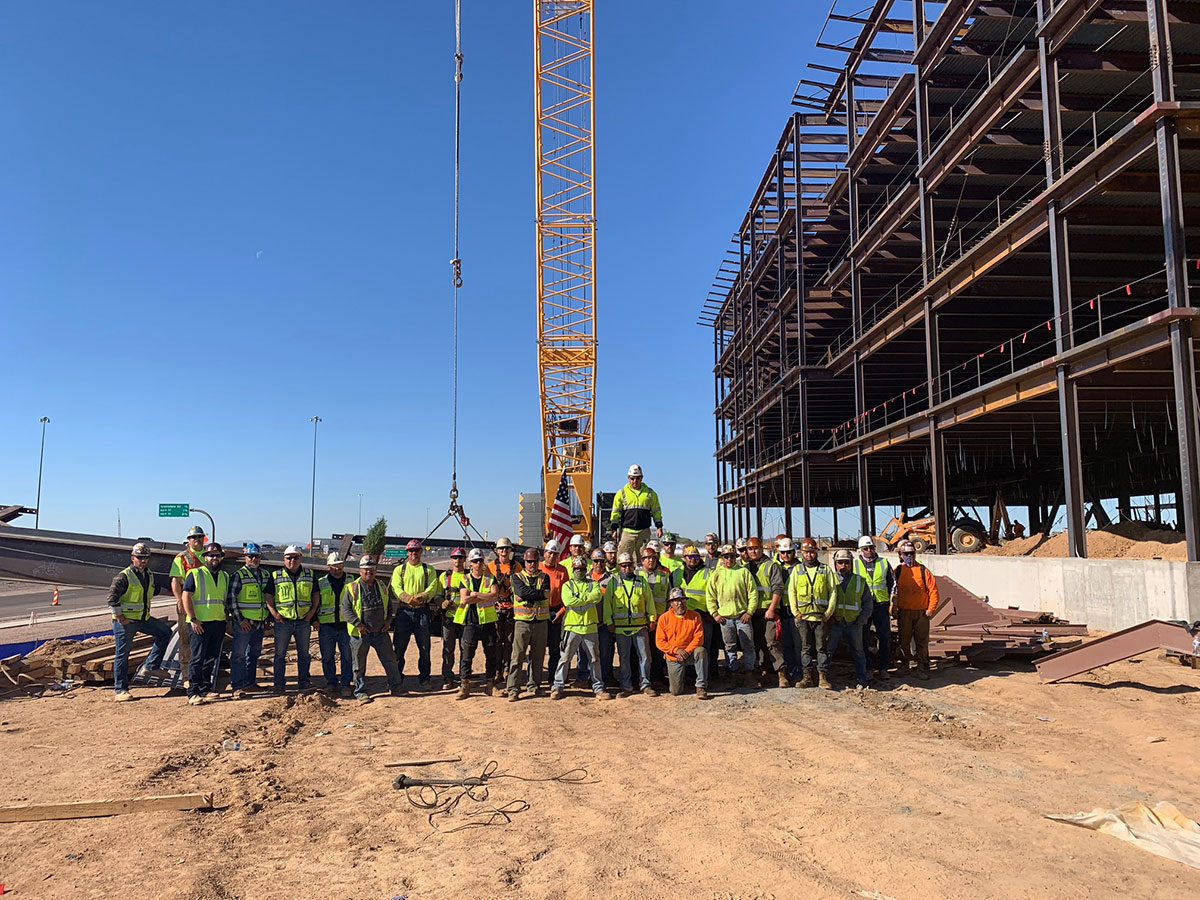 Erection
---
Our scope of work typically includes the erection and installation of our fabricated components. We accomplish this part of our service by utilizing either our own erection crews or one of our qualified subcontract erectors. With either option, safety on the jobsite is top priority and our erector's safety record is an important consideration during our evaluation and selection process. Our erectors must also have the same commitment to professionalism and customer service that we possess, simply because these fundamental elements make us who we are, and we won't conduct our business any other way.